[twocol_one]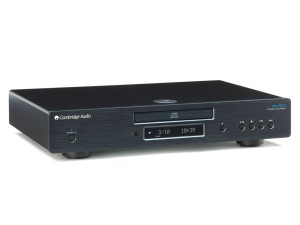 [/twocol_one] [twocol_one_last]
The 651C has the ability to retrieve maximum digital information so you hear every last detail from your discs
If you're after a way of extracting every last piece of data from your CDs and turning it into the most musical experience imaginable, then look no further than the all-new 651C CD Player. Developed to offer a true taste of high-end musical reproduction at an altogether more affordable price, it features an all-new twin Digital to Analogue Conversion system (DAC) with the same selectable filter arrangement used in the legendary DacMagic. These enhancements, in addition to completely retuned audio circuits, make for an even purer, more lifelike experience than its highly regarded predecessor.
Where many CD players use drives designed for computers, at Cambridge Audio we went the extra mile and created a CD-only S3 Custom CD ServoTM drive. This audiophile design gives the 651C the ability to retrieve maximum digital information which in turn means you hear every last detail from your discs.
A thousand words cannot convey just how lifelike the 651C sounds but a two minute audition at your nearest Cambridge Audio dealer will tell you everything you need to know!
[box type="download" icon="none" size="large"]
Price: $799
[/box] [/twocol_one_last]