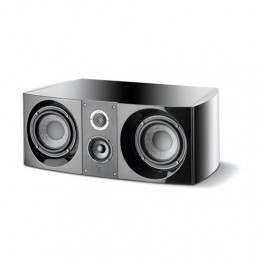 MSRP : $3,499/ea
Sopra Center allows you to extend the Sopra experience to your Home Cinema. Sopra Center uses all the design aspects of Sopra loudspeakers in order to optimise integration into your home.
KEY POINTS
Compact high-performance loudspeaker
Compatible with all models in the Sopra line
Speaker drivers developed and manufactured in France by Focal
3″ (8cm) "W" cone midrange
2 x 61/2″ (16.5cm) "W" cone woofers
11/16″ (27mm) pure Beryllium IAL tweeter.