Description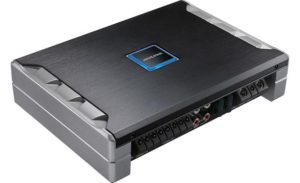 MSRP : $399.95
There Is No Substitute for the Sound of PDR
Welcome the new digital PDR-Power series of Class-D amplifiers. The PDR-Power amplifiers incorporate many of Alpine's best in class digital technologies, high performance and signature sound.
Overview
Class-D Performance
PDX Technology Inside
Rotatable Illuminated Alpine Badge
Top-Side Control Panel
Voltage ON/OFF Sensing for OEM Upgrade
Built-in Crossover & Bass EQ
Remote Bass (RUX-KNOB) Compatible
Sound Quality
The PDR-Power amplifiers offer the best performance in their class, redefining expectations in the high-power amplifier category. Thanks to trickle-down technology, our in-house engineering team has taken many of the patent-pending technologies introduced in the industry-leading PDX series and infused them in the new PDR-Power amplifiers. The PDR-Power amps provide you with the absolute widest bandwidth, best signal-to-noise, lowest distortion and highest damping factor of any amplifier in their class without sacrificing power.