Description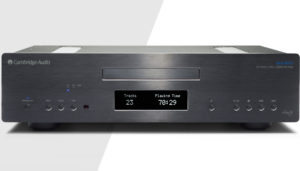 Our finest CD player and DAC, the 851C uses our extensive digital knowledge to become the cornerstone of your digital hub. No matter the source of your digital music, twin DACs in dual differential mode and 2nd generation Adaptive Time Filtering make the music sound as the original artist intended – extraordinary.
Our award-winning flagship 851 series of hi-fi components are designed without compromise. Built to be the very best at what they do, they'll take your listening to new heights. Every component in the series has undergone thousands of hours of testing and tweaking; the result is reference standard hi-fi.
Our 851 series amplifiers are designed to be the heart of your system. Whether you opt for the integrated 851A amplifier or a pre and power amp combination of the 851E and 851W, you'll get incredible power balanced with precise control, and distortion levels that are barely measurable.
To get the very best from digital sources, another route is possible: pair the 851W power amp with the 851C upsampling DAC CD player, or the 851D DAC, or the 851N network player.
Whatever combination you choose, you'll have hi-fi in a league of its own.