Description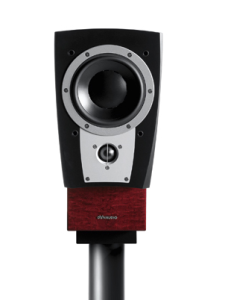 The C1 can be mounted directly onto the Stand4 for a synergy of performance and design. With the latest fine-tuning, the new Confidence C1 II and C1 Signature is the best sounding and most refined compact Confidence ever.
The Confidence Signature project was inspired by Dynaudio's founder Wilfried Ehrenholz.
He has always had the ambition of one day making the best even better.
Itself a perfect example of Dynaudio's tradition of producing incredible compact speakers, the C1 II serves as an ideal building-block for any high-end music or home theater system.
Confidence C1 Platinum
The most refined and best sounding Confidence C1 ever
The Confidence C1 delivers a level of musical performance and sonic refinement that is unequalled by any other loudspeaker in its class.
The distinctive slim cabinet incorporates the advanced Esotar² tweeter, a mid/bass driver with aluminium voice coil on a Kapton former, plus the highest quality 1st order cross-over.