Description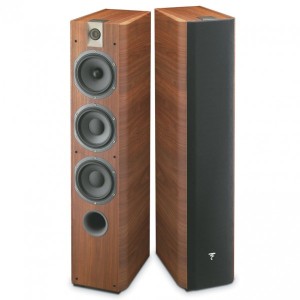 3-WAY BASS-REFLEX FLOOR STANDING SPEAKER
The Chorus 726 floor standing speaker represents the high-fidelity loudspeaker that is both high-end and affordable: technologically extremely advanced, its 3-way design combines the exceptional definition of the midrange with the power of the two 16.5cm (6.5 in.) woofers. The aerodynamic front port reduces distortion of the bass. You will thoroughly enjoy the powerful and generous sound in rooms up to 40m2 (430ft.).
The new Poron suspension softens the audio performance of the TNV2 tweeters. This innovation by Focal enables the perfect reproduction of the midrange and real dynamics of high frequencies.